2020-03-25 16:30:51 Views (211)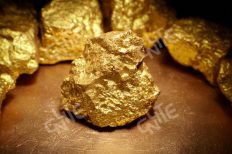 Cyanide leaching process is one of the common gold ore beneficiation processes. The process index depends on factors such as gold particle size, sulfide content, ore block size, leaching speed, leaching time, cyanide concentration and leaching slag washing degree. The factors that affect gold leaching include grinding fineness, pH, temperature, cyanide dosage, pulp-solid-liquid ratio, leaching time, impurities in ore and amount of leaching aid and so on. This article will discuss how grinding fineness influence gold leaching process and its related problems and improvement methods.
【Learn more】
2020-03-17 15:04:45 Views (338)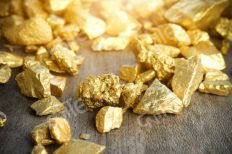 High sulfide gold ore refers to 20% -30% of gold wrapped by sulfide (mainly pyrite). It is better to use gravity separation, flotation, or flotation-cyanidation process. The following is an analysis of specific beneficiation tests, and introduces four commonly used gold processing methods for high-sulfide gold ores.
【Learn more】
2020-03-06 23:18:04 Views (567)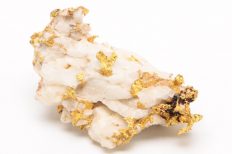 Quartz is generally associated with hydrothermal alteration at low and medium temperatures, under which gold is easily enriched to reach industrial grade. That's why quartz vein gold deposits are formed. Quartz vein gold ore is common in nature and its extraction has great significance to economic development.
【Learn more】