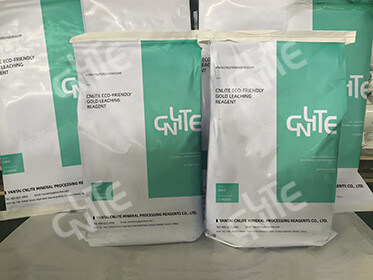 Eco-friendly gold dressing agent have been used in a gold processing plant in Indonesia. As the largest country in ASEAN, Indonesia covers a land area of 1.919 million square kilometers and a marine area of 3.16 million square kilometers, with rich mineral resources. Metal ores mainly include bauxite, nickel ore, iron ore, copper, tin, gold, silver, etc. Non-metallic minerals mainly include coal, limestone and granite. Zinc, mercury, manganese, lead, white clay, andesite, quartz sand, feldspar, dolomite, kaolin, bentonite, zeolite, phosphate, gypsum, etc. also have certain reserves.
However, due to Indonesia's backward geological exploration technology, weak statistical work, and poor ability to develop and utilize resources, the government has a very incomplete understanding of the country's resource reserves. Mineral resources have been mainly developed and utilized by foreign companies for a long time.
According to the statistics of the Indonesian Ministry of Energy and Mines, its gold reserves are about 1.91 million tons and the proven reserves are 3,200 tons, mainly distributed in Sumatra, Sulawesi, Kalimantan and Papua. In 2004, the output was 193 tons and the export of gold ingots was 790 kg. The mining of gold has attracted many overseas businessmen and investors. In Indonesia, gold mine types are generally classified into alluvial gold and oxidized ore, and because of small investment and quick effect, the heap leaching process is widely used in oxidized ore. Due to reasons such as procurement, information sources, construction technology, etc., most mine owners will use sodium cyanide to separate gold in the early days.
What are the Problems with Using Sodium Cyanide in Indonesia? 1. High Price
The price of one ton of sodium cyanide in the market is about 4.3 thousand to 7 thousand dollars.
2. Highly Toxic.
Acute poisoning can be caused by inhalation and exposure to sodium cyanide in humans and animals.
3. Strictly Controlled
Sodium cyanide is strictly controlled by the Indonesian government from sales, storage, transportation and use. These problems are very clear to overseas investors, but there has been a long-term lack of effective solutions to replace cyanide.
In fact, China has already developed a number of eco-friendly gold dressing agent widely used in various gold processing plants.
Take CNLITE eco-friendly gold dressing agent, developed and produced by YANTAI CNLITE MINERAL PROCESSING REAGENTS CO., LTD as an example. CNLITE can completely replace sodium cyanide without changing the original leaching process and equipment. Being sold and used in more than 9 countries and regions around the world, it has been well received by a wide range of customers. Once launched, CNLITE eco-friendly gold dressing agent quickly occupied the market share of Indonesian eco-friendly gold dressing agent. With six major advantages, CNLITE has completely activated the brand influence in the Indonesian gold processing industry.
What Are The Advantages Of CNLITE Gold Dressing Agent?
1. Eco-friendly
It is environmental friendly, which can truly achieve the target of green with no severe accidents.
2. High Leaching Rate
It can extract gold effectively and have higher leaching rate than sodium cyanide.
3. Stable Performance
It can reduce the influence of harmful substances such as arsenic and sulfur, and make the gold extraction process stable.
4. Wide Range of Application
It is suitable for large and small scale of gold and silver oxide ore heap leaching, pool leaching, CIP, CIL and other leaching process, especially suitable for large-scale heap leaching.
5. Easy to Use
Because it can be completely substituted for sodium cyanide in the cyanidation process, it is convenient to use and can replace at any time.
6. Reasonable Price
Because of its special nature, it can reduce the cost of purchasing, shipping, warehousing, usage and environmentally friendly equipment.
In 2012, Yantai YANTAI CNLITE MINERAL PROCESSING REAGENTS CO., LTD undertook a calcium carbonate type gold mine project in Indonesia and made a test of it. Experimental research has shown that the best leaching conditions of CNLITE eco-friendly gold dressing agent are 90% grinding fineness of 0.074mm, pulp concentration of 40%, lime dosage of 3kg/t, and alkali pretreatment time of 2 hours, CNLITE eco-friendly gold dressing agent's dosage is 600 g/t, leaching time is 24h. Under the conditions above, the leaching rate of gold reached 96.40%. In terms of bismuth carbonate gold ore, the leaching rate of CNLITE eco-friendly gold dressing agent is increased by 1.4% and the reagent dosage is reduced by 200 g / t compared with sodium cyanide while the rinse time is reduced by more than 12 hours.
Conclusion
Regarding to the use of CNLITE eco-friendly gold dressing agent, professional technical experts are required to conduct tests in the early stage of mining, because the effect of gold dressing agent vary from different ores and mining areas. Or you can consult Yantai YANTAI CNLITE MINERAL PROCESSING REAGENTS CO., LTD for your gold processing plant.